Hello everyone. I'm loving this community and the forums. Hoping to get pointed in the right direction.
Nomad 883 Pro,
stock wasteboard,
double sided sticky tape that came in the box,
8x8 sheet of Aluminum 6061 T6.
Project calls for patterns as skinny as .80mm and up and only .50mm deep.
Using Carbide Create Pro to create file from scratch.
Measuring 0 from the top of stock.
My first 10-15 toolpaths were actually pretty smooth and I was happy with the finished product. But now I'm seeing extremely uneven cuts. You can see that they are not even close to even now and if you run your fingernail across the cut, its just awful. It looks like the tiniest step pyramid you've ever seen. This happens whether I use the initial end mill or a new end mill and with varying combinations of speeds and feeds. In the attached screenshot you can see the toolpath. That's exactly what the finished cut looks like but in 3d. (each block on the grid is 1mm)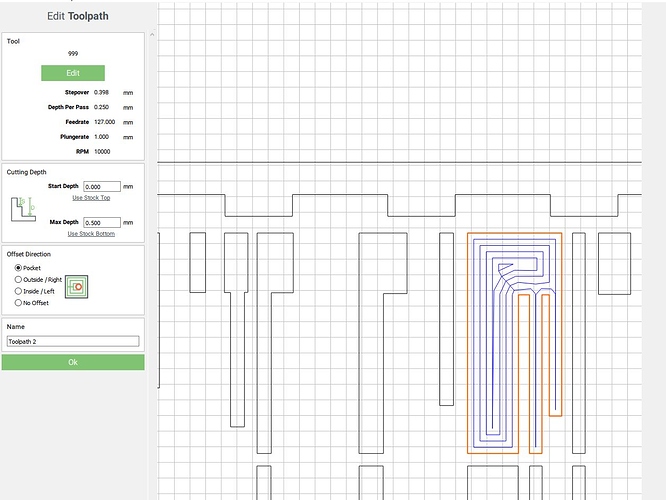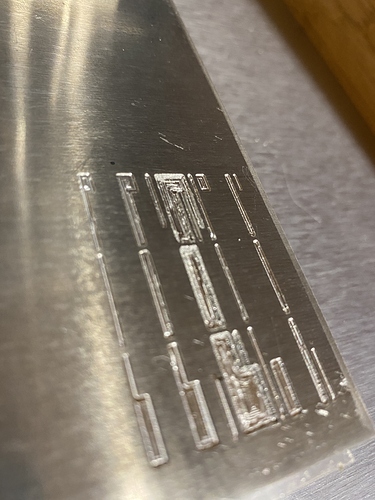 What could have changed since the beginning or what could I now be doing wrong to cause this "step pyramid" effect in all of my cuts?