Hi all,
I'm trying to engrave text into metal (sterling silver) and have not been successful. The sample image illustrates what I'd like to achieve but my text is smaller in height (4mm).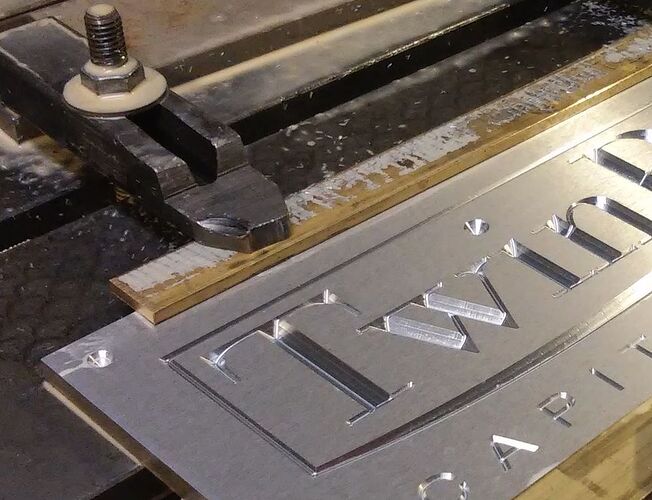 I'm currently using a 20 degree, single flute carbide tip, but I'm open to advice. With VCarve Desktop, I tried a vcarve toolpath which works great on wood but it goes way to deep and therefore won't work on metal. Also, the repeated passes mar the metal quite a bit. I then added a small (0.3mm) Flat Depth amount but that gave the engraved text a flat bottom, not what I'm after. I then tried a profile toolpath, but you can either engrave outside, inside or on the path but not "between" if that makes sense.
From my understanding, a single line font could work but I don't know how to create a single line font
from a specific True Font, in this case Bookman Old Style.
Could anyone suggest how I can achieve the result I'm after?
Many thanks in advance,
Gunter