I'm not sure what happened, but my #RC-1145, 45 deg vee bit is way off from the cut line I setup.
The Vee bit has a 0.8125 (13/16") cutting diameter, see specs attached.
The cut was off by 3/8" (see photo attached, supposed to be 3" wide)!
I assume the CC app uses the depth and the diameter of the vee bit to accurately cut along the cut line? Well, I did something wrong, it's 3/8" off. Here are the test files, see attached.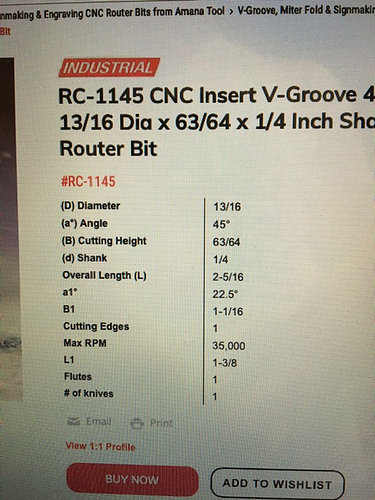 contour 45deg vbit test2.c2d (6.6 KB)