Amazon $11 for 5 carbide specials
Sorry I did not get the "4.23 diameter overall DOC", is that 4.23mm per pass ?
What was the feedrate ?
Any specific chip evac strategy for such a deep slot ?
Why the WD-40 drip on here versus a mister or other coolant/lube? I see the drip as not very effective if it drips on one side and you are going in the other direction.
More you machine
The less you realize you know about machining
I'll take that challenge
That will make a nice ball for a stick shift.
Didn't realize you have a 5 axis machine…
Nomad on a simple A and B side

I'll clean up the cam and post the link in here
Too long, cam was a huge chunk and there where a couple spots I had to adjust orgin points for limit error
Hi Vince, I'm enjoying the thread. Have you looked into putting a more powerful motor into the Nomad yet? I'd be very interested in what the Nomad could do with a bit more horsepower.
Very nice work. Can we get more info on S&F? Thanks.
Thank you! Winston would probably be better to listen too for speeds and feeds on the nomad. Well stock rpm/power spindle that is.
Carbide 3D, please forgive me for what I'm about to do. Its in the name of science and will be 100% reversible.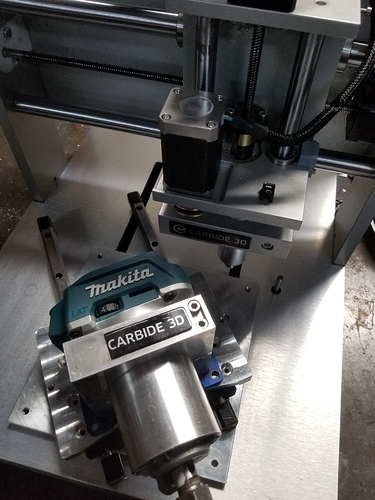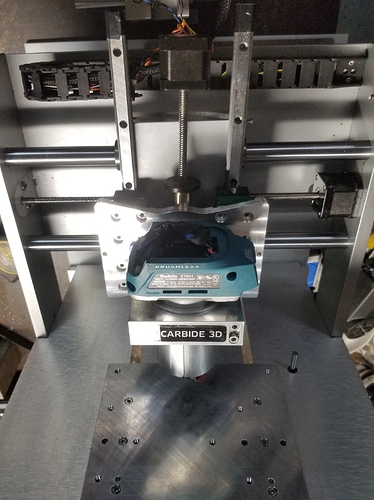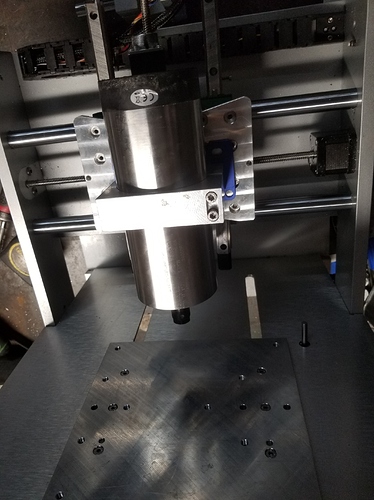 This could be a fun one. Gained 0.250 in lower clearance with a total of 4.5 inches travel max. The linear plate is dual bolt patterned, fits stock s3 two bolt spindle clamp and HDZ easy tram plate. Will fit up to an 80mm spindle but might require springs to ease the load.
Given the spacing of the blocks I think it will be very ridgid. There is room to relocate the y axis switch to regain lost travel. I'll also have to move my tool length probe.
Found a home for the brushless Makita I see. Maybe.
At 2.2 pounds and 30,000rpm its a no brainers. Also the inner plastic liner will help emi issues
Wow this mod should make many Nomad user salivate but I wonder if you will lose the level of precision of the Nomad spindle.