Anyone know if there's a drawing somewhere already of the wasteboard layout of a Pro XL? (or XXL, can adjust it).
I'd like to throw in in F360 and run a surfacing operation to get rid of the areas that I can't touch at the edge of the machine. In otherwords,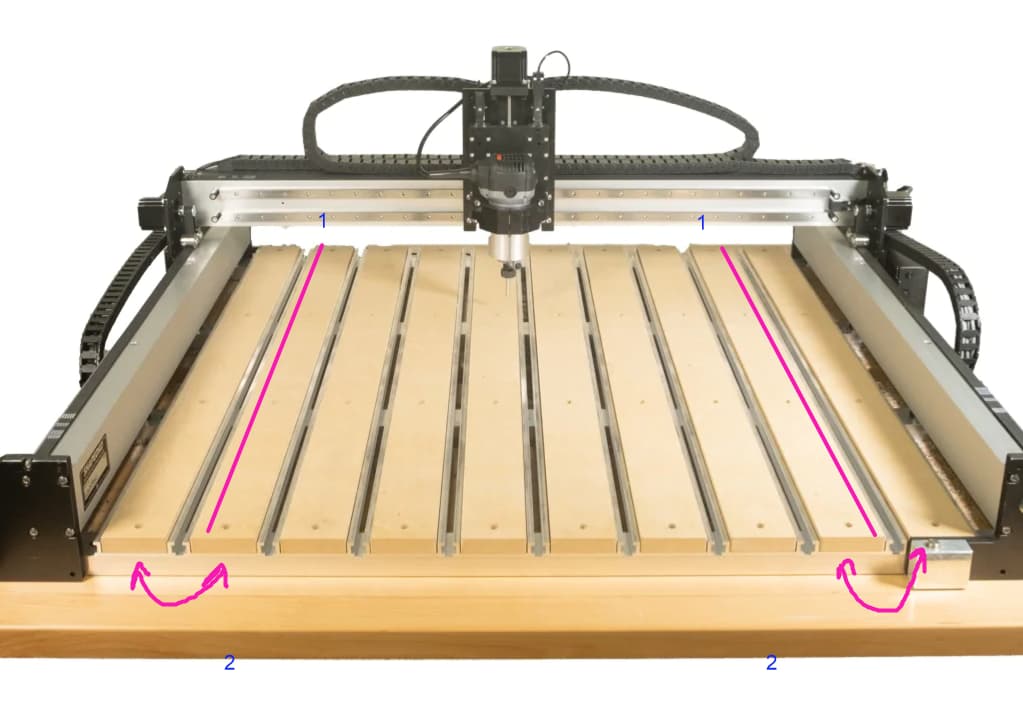 Step 1 - machine the edges of the 2nd-most outer strips such that they are maybe ~1mm proud of the aluminum extrusion.
Step 2 - swap the strips with the outside ones.
Step 3 - level whole spoilboard.
Then going forward, any spoil board surfacing, I never need to worry about the outside edges being taller.