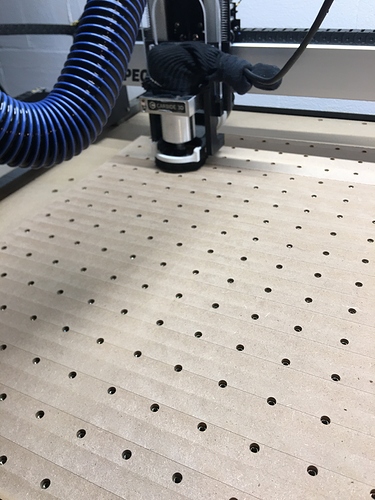 Hey all, I've finally got around to leveling my wasteboard and I'm seeing/feeling lines left on every OTHER pass. This looks almost as if the router is barely out of tram every other pass…which does not make any sense. The "good" passes leave a line that I can't feel whatsoever.
My guess is there could be something with step over? Or something weird with climb/conventional milling? The better lines are made with the conventional passes, which is *opposite of how I usually cut with normal endmills.
Using a 1" Whiteside surfacing bit, with 0.9" step over in the F360 program. 100ipm, with speed 2ish on the Makita.
Thanks in advance!
Kyle