I don't know how I how I started on this road… maybe it was when I made a touch probe to win a touch probe…
Following on from my Z axis re-designs and @TommyG 's fusion inspiration I set about looking for ways to modify the shapeoko to the next level. After acquiring, and trialing a few modifications to the original extrusions (subsequently wrecking them) I gave up. The S3 is so well built to modify the existing extrusions didn't make sense and you also can't buy longer lengths meaning it's not scalable.
With this in mind I began dabbling…
It's a shapeoko at heart… or mind as it runs from a S3 board.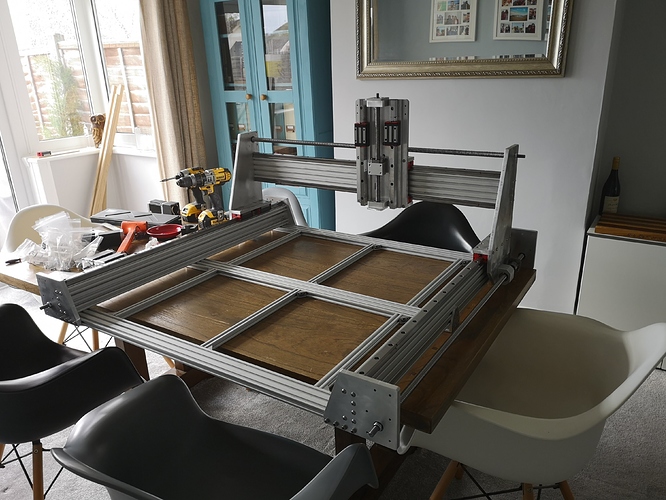 Everything you see had been made on the shapeoko, mainly 12mm thick aluminium plate. The extrusions are stock and can be made longer or shorter depending on your needs.
I haven't quite finished the mechanical parts as I ran out of bolts - (all the wrong sizes).
Highlights include proximity limit switches, bigger motors, HBH20 rail setup, 1605 rails, 2.2kw water cooled spindle, 80x80 x 17cm work area, 12mm aluminium bed…
More details to come