I made this bedside tray for my wife. It's the second thing I've been able to get the F360 CAM good enough to actually get my shapeoko to make. It's got a lot of details that didn't come out like the model, but I'm proud enough of it to share.
I also don't think I'll be trying to remake this soon as it took about 4hours of cut time, which felt like forever. Especially with monitoring the machine to make sure it didn't try and cut deeper than it could handle.
In use and without finish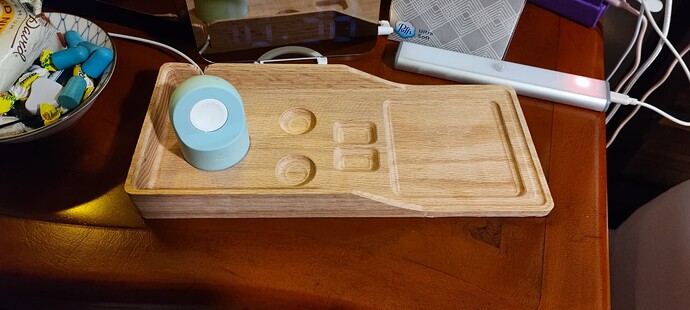 Fresh after the cut. Thre draft angle walls weren't as smooth as I would have liked.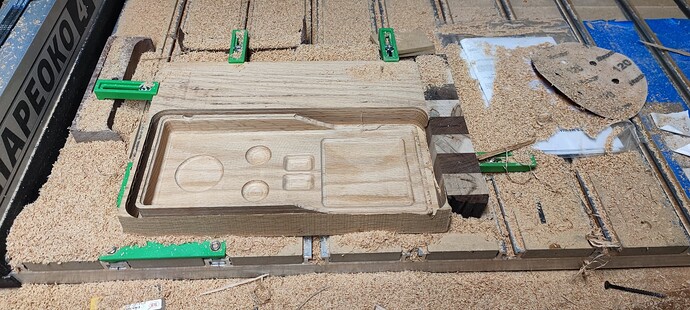 A better shot right after cutting