Using guidance from YouTube, I designed a hexagonal box and lid, adjusted to suit the thickness of the material and adjusted the cut depths accordingly (files attached).
Hexagonal Box - 1p176in.nc (159.4 KB)
Hexagonal Box.c2d (206.0 KB)
So, can someone tell me why the toolpath for the pocket in the base, cut through the bottom the base? They showed correctly in Simulation and using an online *.nc viewer.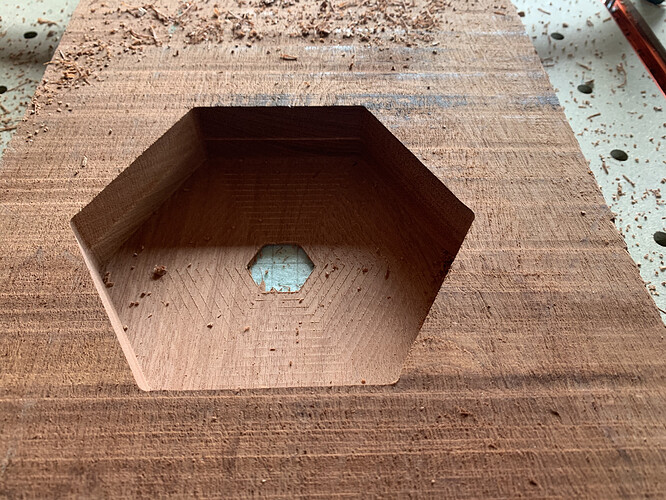 It was all going really well, although I was a bit surprised the cut started off like this: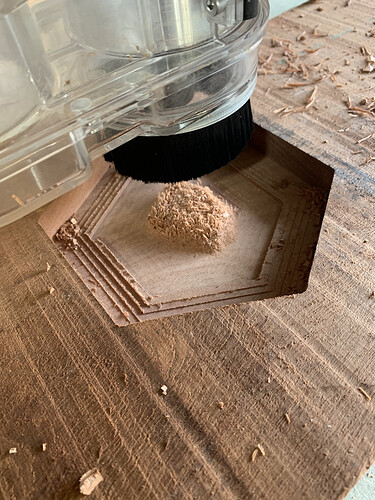 (Looks like the bottom of the pyramids at Chichen Itza!)
Investigating this for myself, I've found the Z zero had changed - even though I definitely zeroed everything properly before starting the cut and the bit hasn't moved in the collet. Zero for Z is showing just under 16mm below the surface of the workpiece, like this: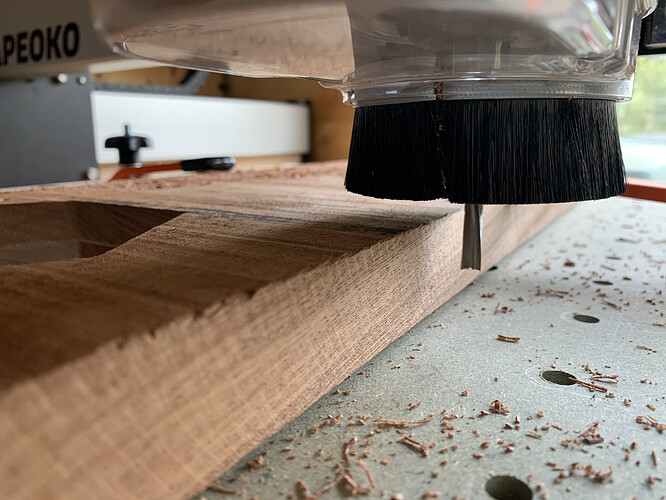 Another trashed project and confidence waning…