Once again, I am in the middle of a job, I need to do a tool change, and here's what I'm looking at: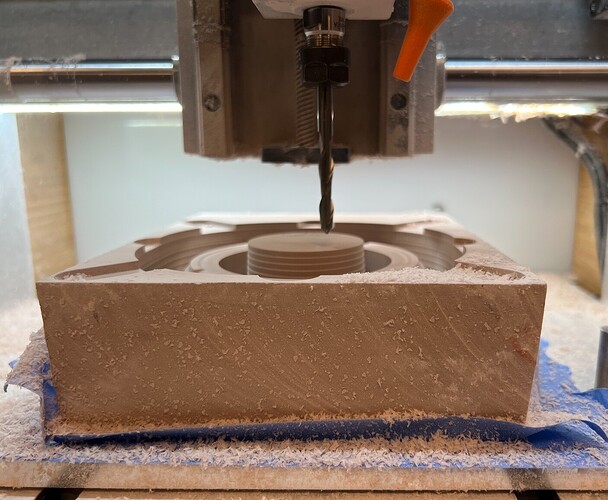 In case it isn't visible clearly, the tip of the endmill is about 6-8mm above the unmilled stock in the middle. I can't pull out the endmill.
This is something I keep asking for repeatedly since 2021 (previously, previously).
Is it really such a big problem to make CM not stop for tool changes right in the middle? Anywhere else is preferable. In my jobs, I'd like to change tools at Y min, X max (so, toolhead moved to the right and towards me, as I'm looking at the machine). Or perhaps we could have configurable Gcode for tool changes, like the 3d printing crowd does?
Please — this is an annoyance I'm running into regularly.