Branding Iron that is…
Continuing Winston Live and Locked Up, he is going to show us how to make a brass branding iron.
I personally think this should be a really good live stream. I love working with brass, it machines beautifully and leaves 'gold' dust all over your machine which is pretty cool. It's also super handy as you can apply these techniques in stamp and mould making. Heck you could even use them to make your own family crest or signet ring.
The details are here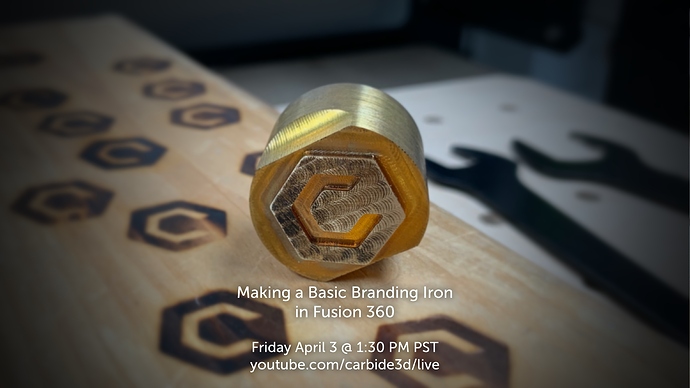 Gold you say…
I'm washing my hair
Any suggestions for next week?