So I have set my Zero as the furthest the shapeoko Pro will go in the Top Left Corner. I have even cut a guide that shows the "no go area" in Y and X.
This has been working really great for me. However tonight when running a job, the shapeoko started making a hole in an area where I technically believed it could not go.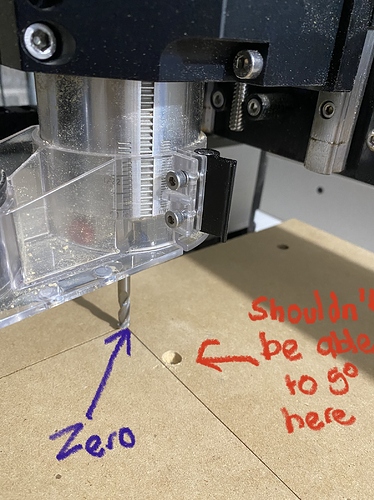 So the question
a) is this an anomaly and I should just ignore it unless it happens again? ; or
b) is there a way to get an even longer Y cutting space?