I am cutting some additional holes for threaded inserts on my Shapeoko's stock waste board. I'm using these to mount a supplemental waste board. The design has a very shallow outer ring/pocket for the top of the threaded insert and then a deeper hole for the body of the insert.
The hole on the left side of the waste board works as it should.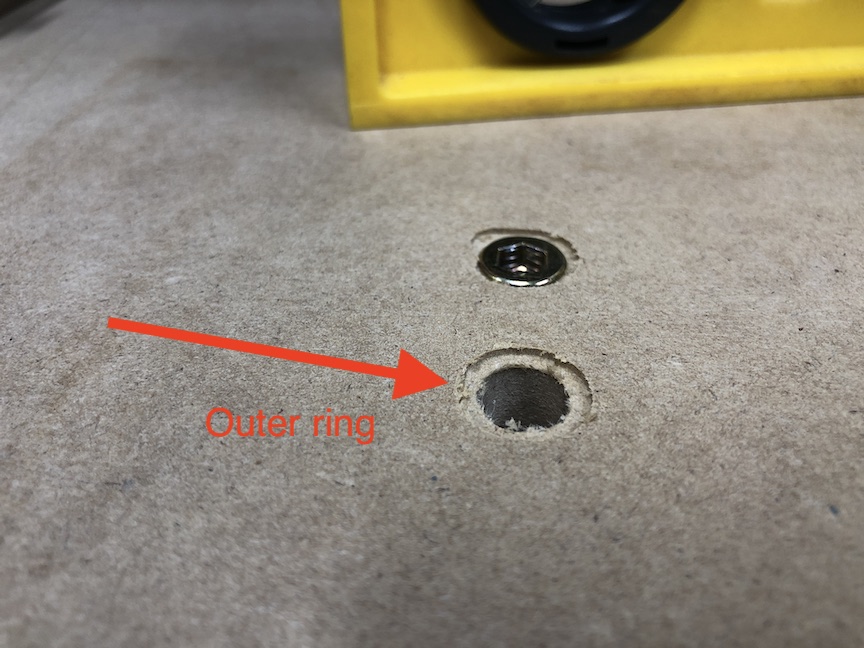 However, the same design on the right side "machined air" resulting in no outer ring/pocket.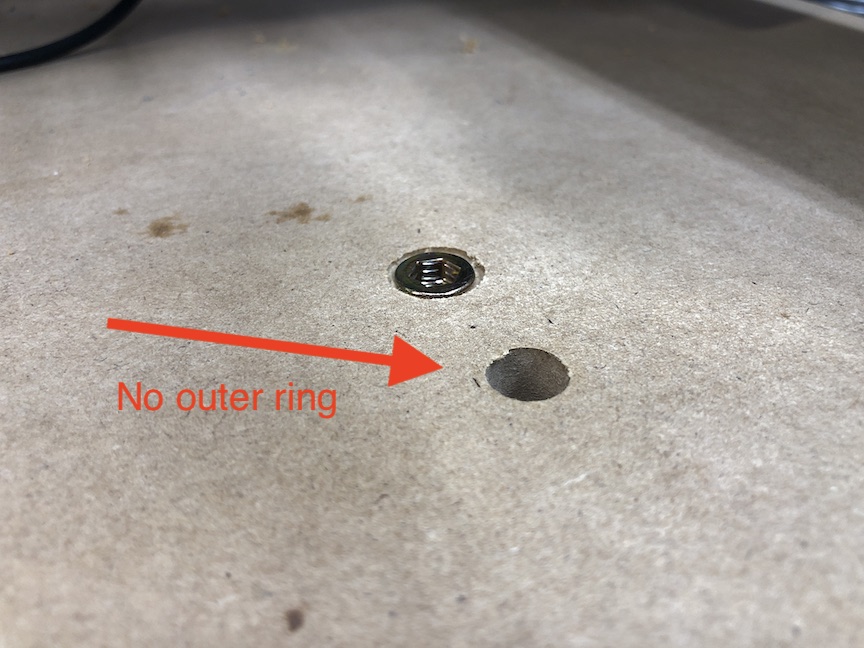 I even tried re-zeroing the Z on righthand side of the board with no better results. I have noticed before that I sometimes get a very thin layer of material left when I try to cut out designs on one side of the board.
The rails, gantry, and waste board are level. I realize there are multiple things that I could adjust–lots of screws. Is there a best place to start?
If it makes any difference, I have a standard size Shapeoko with a Z-Plus and Carbide 3D router.