I have never done a chamfer before. The picture shows the part I'm planning to cut.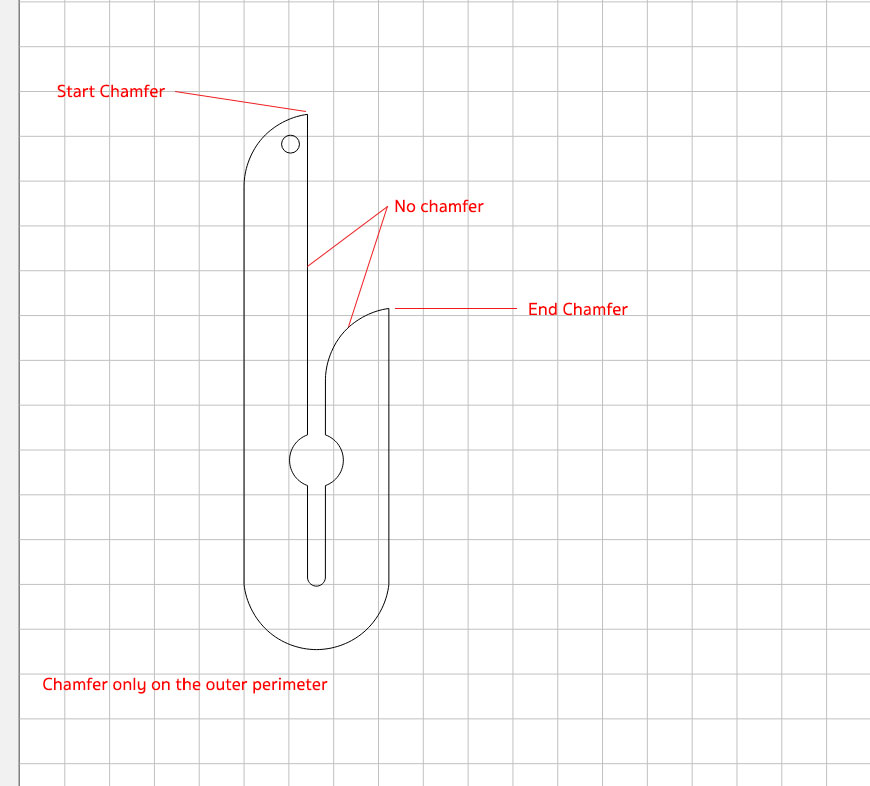 I figure for Tool path 1 I'd cut the small hole at the top. Then cut out the whole shape with Tool path 2. And finally for Tool path 3, chamfer only the outer perimeter. I plan on using a 90 degree chamfer end mill.
My questions:
How do I isolate the tool path for just the outer perimeter I need to chamfer?
Do I need to set an offset?
My stock thickness is 3mm. I would like to chamfer exactly half way through so to a depth of 1.5mm. Do I just set the the maximum depth of cut to 1.5mm and leave it at that?
My hope is to chamfer the other side of the object as well. I understand I will need to add tabs correct?
Many thanks for for your input.
C3D Chamfer.c2d (73.9 KB)