A continuation of the thread started by @TheBigJam.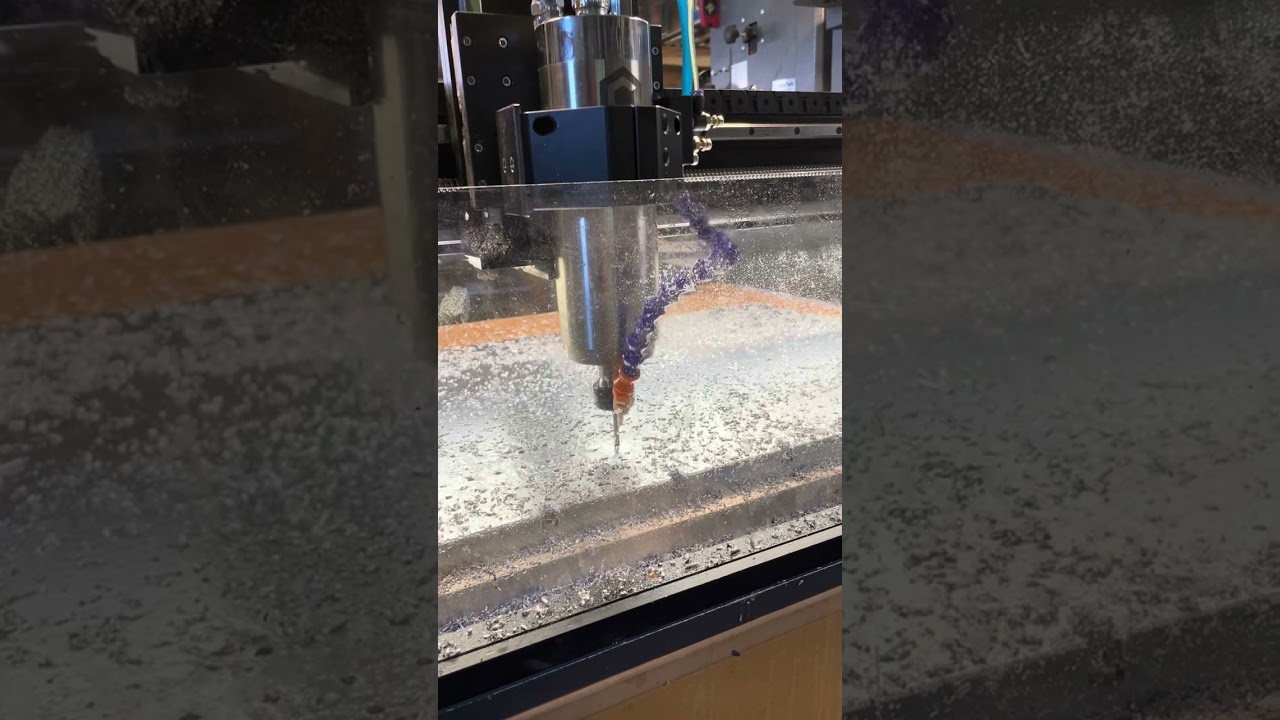 Started pecking some 5mm holes today, finally. 3 flute stub drill from Kyocera.
Struggling a bit losing steps occasionally, forcing a stop and re-zero. Guessing it's my kludge mist system flow variations. I can hear the drill bind a bit occasionally, usually in the first 3-5mm. Seems odd given the giant steppers on this thing. Verified the coupler is tight. 500mm/min, 1.2mm peck depth, full retract.
In any event, it's working, albeit slowly.