I came up with a very simple CNC Dragknife idea.
Just 1" aluminum round stock, with a slit sawed at an angle, and a set screw to hold the blade.
The blade slides in and out, so it's depth is adjustable.
To get the offset value for the software, I measure from the outside edge of the holder (farthest from the cutting tip), to the edge of the blade. Subtract half the holder's dia., and that equal my offset. Simple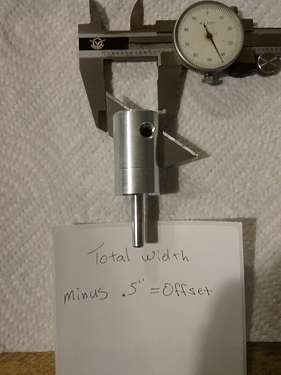 Oh yeah, and 2 sealed bearings on a 1/4" stainless shaft, of course.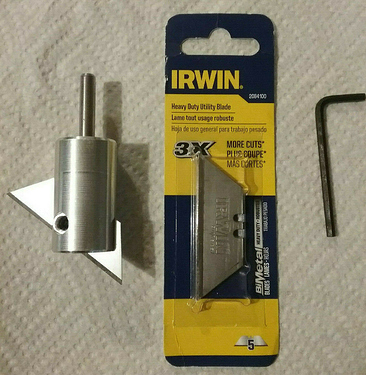 Here's a video testing it out on my Shapeoko xxl.