Small (1 inch x 2 inch) soft maple inlays into walnut. Both woods are fairly soft as hardwoods go and are similar in density. I pocket the walnut and contour the maple. They fit snugly, but there are gaps at the top of the clouds, clearly visible in pics, ranging from .08" to .012". I can see light through the gaps. All of the inside curves have a radius greater than my 1/4" bit.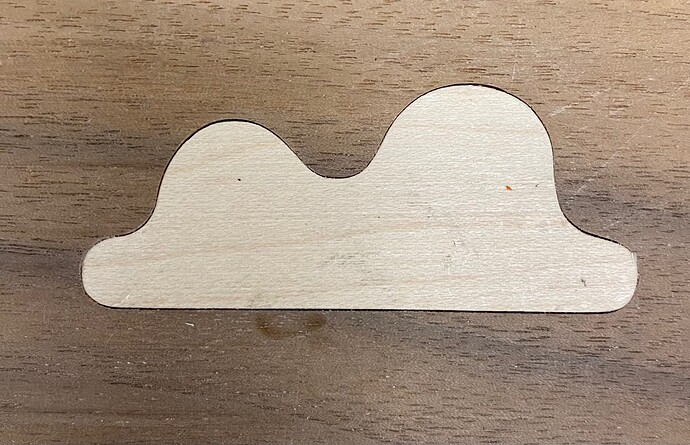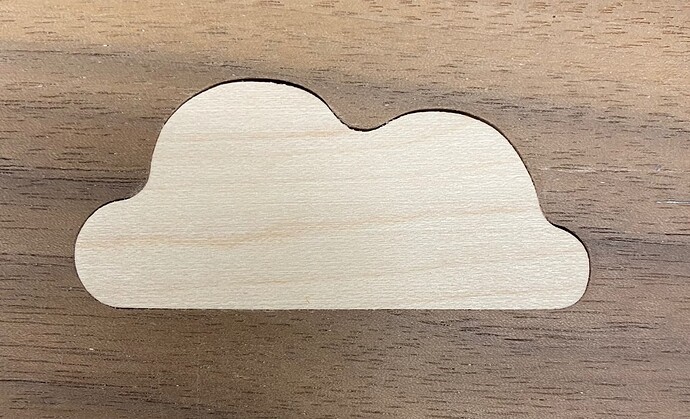 The only thing I can think of is calibrating for belt stretch (which I have not done lately), though I'm not convinced that could be the issue. I'm using the same file - just pocketing on one side of the line and contouring on the other. No offsets.
I feel like I'm missing something obvious. Why the gaps? Ideas?
Clouds Inlays.c2d (972.6 KB)
Clouds Pockets.c2d (972.7 KB)