With a significant number of makers out there owning a Shapeoko, Nomad and a 3D printer, we wanted to set up a place where users could get spare parts if in a bind as well as to be able to share concepts we've been playing with which would be suited to 3D printing.
We have about 50 models, from Active Project Tray to Z Clamps.
We have more ideas and files in the works, but we thought this would be a good starting point.
Generally speaking, these models should be printable on most 3D printers. We recommend high-quality strong filaments such as ABS or PETEG for items such as clamps. We've kept everything under a 200x200x200, with most models significantly smaller.
They are free
We've tested these files with a very popular brand of 3D printer - If you have any issues with clearances, please let me know.
Should you have an issue with any of the models, please PM me, and I will look to update the file and refresh the catalogue
If you want something, drop me a DM or post here, and I will see if I can design something. *no guarantees
The new library can be found here
For example, a selection of clamp caddies - my OCD can take a break.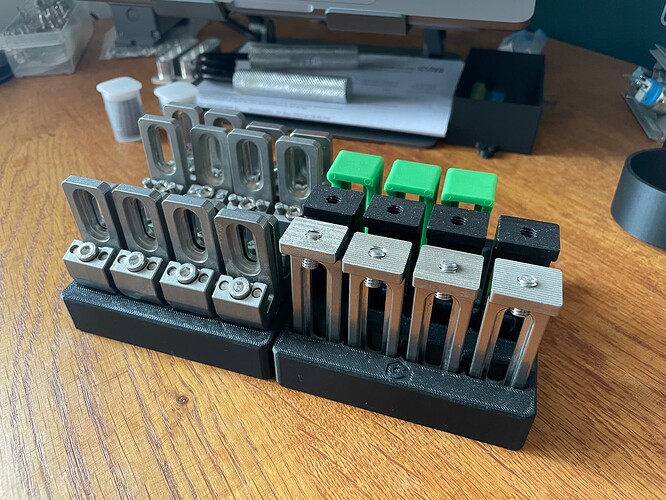 Enjoy!