Hi all. I'm trying to create a simple inlay letter and am having some trouble understanding what I'm doing wrong. I'm just trying to cut a letter C, height 3", advanced V-carve toolpath, 1/8" endmill area pocket and 60 degree V-bit, depth 0.2":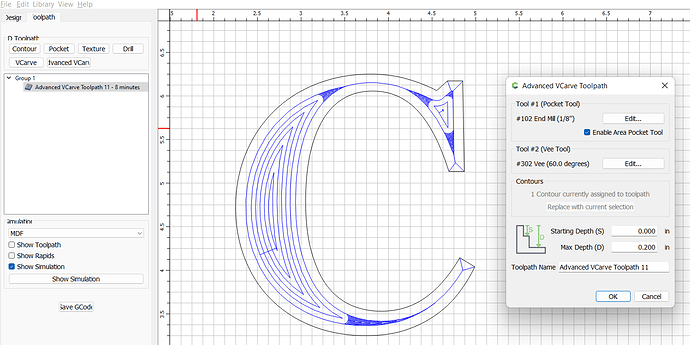 I see 2 issues with the finished product. First, the pocket depth turned out to be 0.22" instead of the programmed 0.2"; this is despite double-checking the machine zeros and using the Bitsetter.
Second, there is a slight irregularity in the carve that is not shown in the simulation: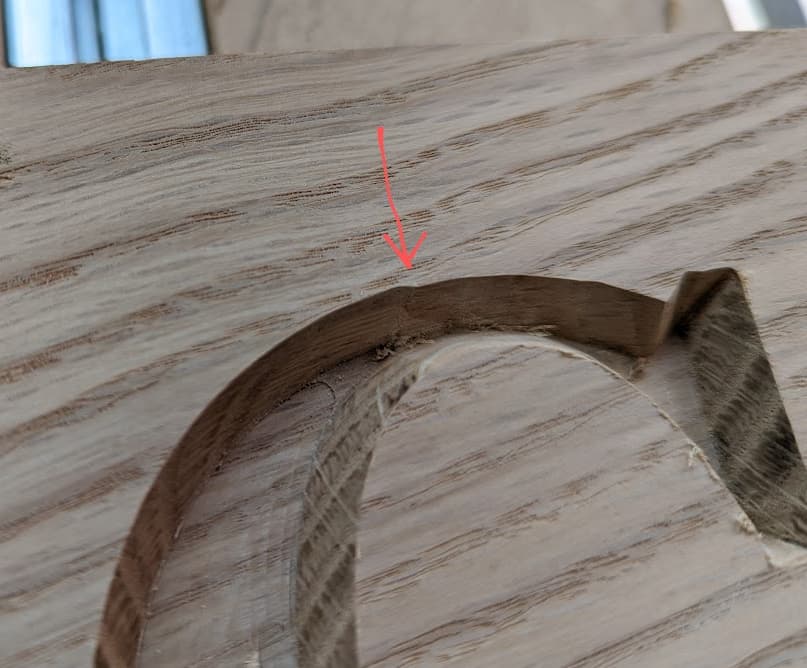 I think this occurs at the transition where the 1/8" endmill pocket ends and the V-bit takes over. I've tried replicating this at different sizes and the issue persists. Any thoughts?
I haven't even gotten to cutting the plug yet!! Thanks as always to the wonderfully helpful members of this forum for helping this newbie out.