I've been daydreaming about getting a mini lathe to complement my shapeoko, and wondering if I could envision using the shapeoko to hold/move the cutter, while the mini-lathe would just spin the piece (i.e. , NOT managing a 4th axis, just leveraging the Y axis of the shapeoko to move the cutter along a given profile)
I have been re-reading various threads on this forum but found only this very short one that corresponds exactly to that scenario.
I have my eyes on this Proxxon mini-lathe: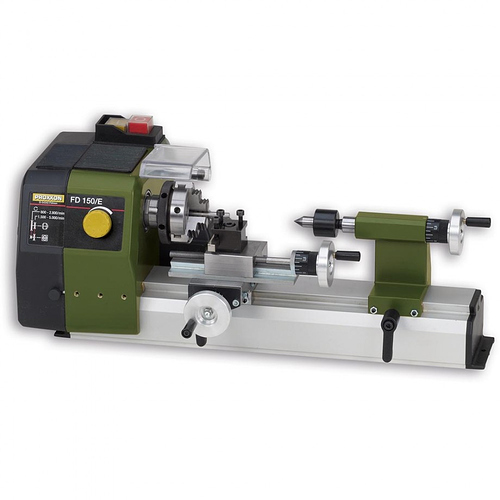 It's short enough that it will fit inside the work aread of my standard SO3, and if the idea turns out to be bad, I could still use it as a regular manual mini lathe.
I would design some kind of fixture for the cutting tool, that would be attached to my spindle mount or something, so that the tool is "on the side" of the later, as it would be is used manually. So height/gantry clearance would not be an issue, but I wonder if I could come up with something rigid enough.
Has anyone done something similar ? I may have missed that thread.