You may have seen this Custom Figurine I posted on Instagram: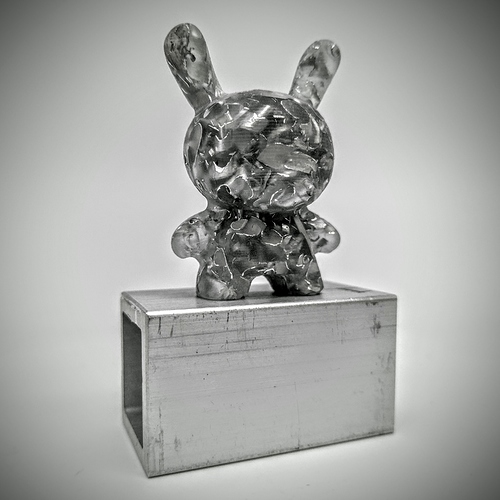 It was machined in the Flip Frame from a block of cast Alumilite 2 part Resin mixed with Aluminum Chips.
The Chips are from our Hass VF2ss we use to machine our Nomad Frame parts!
Its like a little Nomad descendant.
So not only can you machine almost any material with a CNC, but you can also make your own Custom materials!
Heres a link to the Alumilite website:

And for those wanting to try the file out in the flip frame here are the files you will need:
Front Dunny 1 inch.mcf (773.0 KB)
Back Dunny 1 inch.mcf (773.0 KB)
Resin 3D Toolpath settings used:
Resin mix Settings.tps (2.1 KB)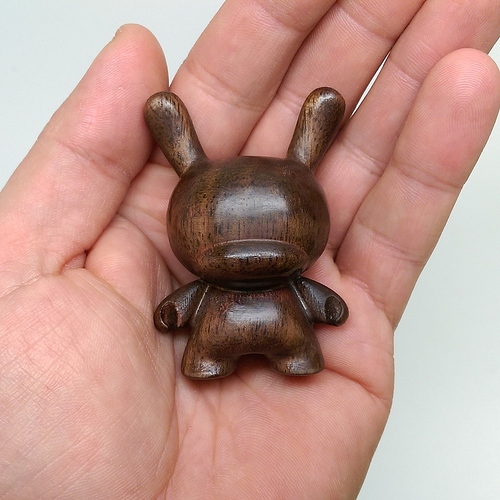 Hardwood 3D Tool Path Settings for MeshCAM:
oak 3d 125 ball rough 063 fine.tps (2.1 KB)
Pro Tip, to get the most accurate alignment of the Flip Frame on the Nomad table: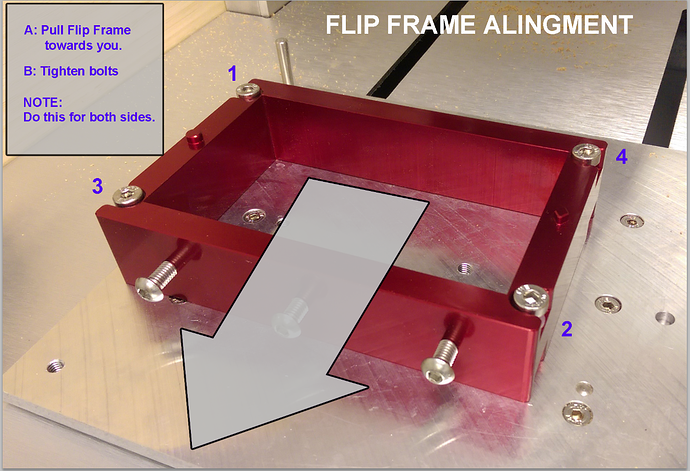 Do this on both sides and tighten the bolts in a star pattern for best results.
For more info on How To use the flip frame: