Currently, my air blast setup consists of this cheap mister: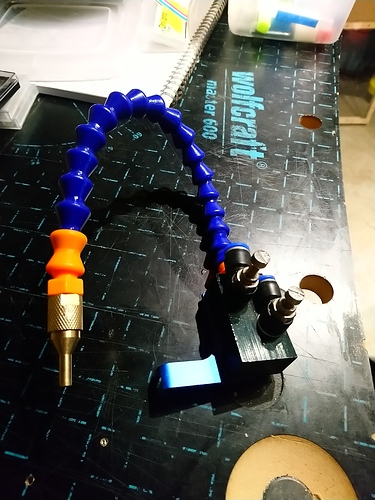 and this "quiet" compressor: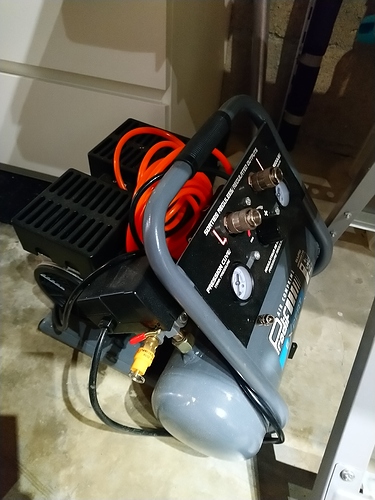 It works fine, but I run a lot of jobs late at night, and the compressor is not near quiet enough, and is on all the time, I can't take it anymore.
I have read a number of threads here, that all seem to circle back to "buy a silent air compressor". Either the one I have is louder than its spec says (can't remember exactly, something near 67dB), or this is just too loud for me, anyway I would like some advice as to whether there is any HOPE to build a decent air blast setup with one of those aquarium pumps, that MAY be much quieter if I choose it carefully. Some are rated around 60l/min i.e. 2CFM, there is rarely any indication about pressure. It seems to me that this should produce enough air flow for decent chip clearing given the right nozzle ?. The mister is probably part of the problem, the (very common) one I have is probably designed to work with a lot more pressure (from a shop compressor), but what about using larger nozzle ?