I'm pleased to announce a couple of accessory plates for the S5 Pro.
Both dovetail mounts for the spindle mount.
The DIY mount has language in it about being a test indicator mount. Is this a typo or on purpose? It looks like an exact copy of the test indicator mount page.
Looks like diy mount has multiple through/ threaded holes and the test indicator one has a single centrally located hole.
I was specifically talking about the text on the page. I can totally see the differences. Just seemed odd that they would be talking about and indicator on the DIY one when it would be much better to use the steel one for that purpose. They both look sweet.
My bad. I only responded because I looked at the text first and couldn't immediately tell the difference😀
Fixed. (Filler for 20 char limit)
Fun fact:
The DIY mount's threads were the same and the ones my test indicator's magnetic mount uses to screw into the magnetic base, so now I have a hard mounted test indicator.
How am I just now seeing this? I was getting ready to make my own indicator mount this weekend! Interesting that the accessory mount with the single hole is more expensive that the mount with multiple mounting features.
Speaking of accessories (and auxilaries)…what can we expect in terms of products that can plug directly into the control box?
I believe the Test Indicator Mount is steel, requiring more machining time than the DIY mount, which is made from aluminum which cuts more quickly.
Possibly anodizing aluminum is less expensive than whatever finishing process is used for the steel part.
Will is pretty much on point here. The DTI mount is steel and the machining time is longer than the aluminium version. We don't machine significant quantities of steel so there are little economies of scale.
This topic was automatically closed after 30 days. New replies are no longer allowed.
I've had a vibration activated hour meter taped to my machine for a while now, but misliked it, so I arranged to get a DIY Mount for my machine — a few minutes with a drill and tap and: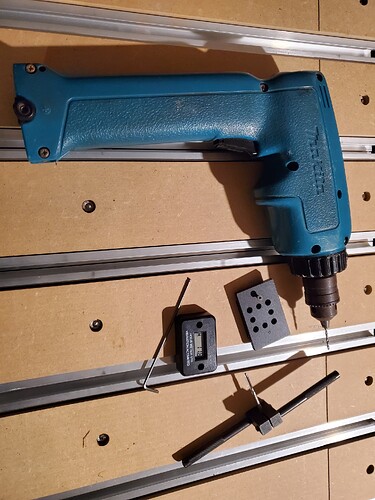 two M3 screws and it is far more securely mounted: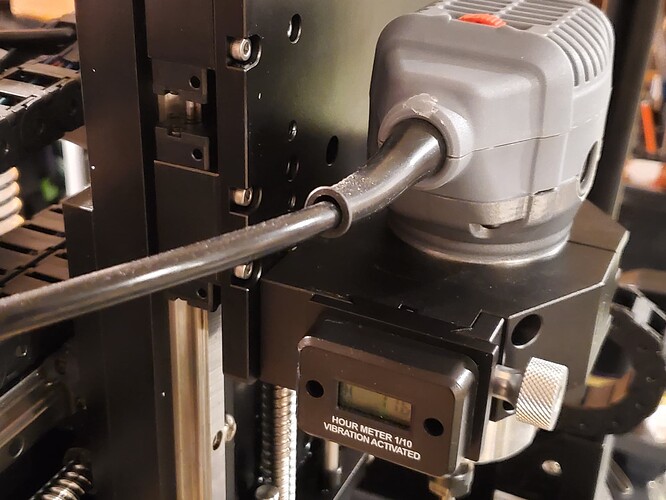 The vibration meter is:
https://www.amazon.com/AIMILAR-Wireless-Vibration-Hour-Meter/dp/B081MY6ZWV
but any similar unit will do.