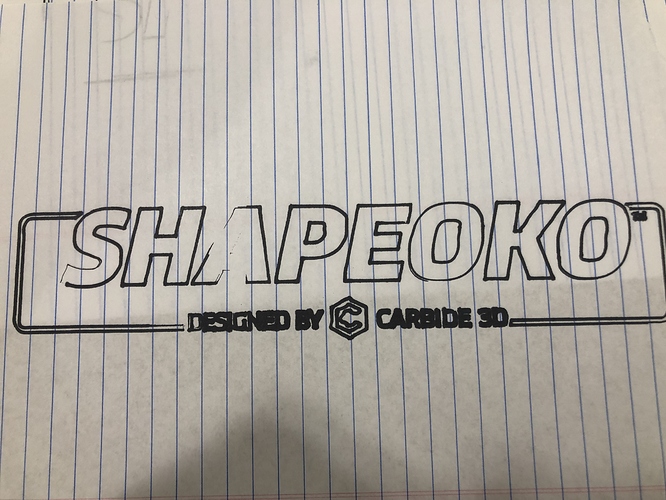 (FULL DISCLOSURE) I set up my Shapeoko 3 XXL and ensured that all eccentric screws were tensioned correctly. Also, I have no problems with homing issues.
After completing all the checks and ensuring everything was done as recommended, I ran the traditional 1st job, the Shapeoko 3 Welcome Sign.
For reasons unknown to me, there are two issues:
Certain letters appear to be a bit wazy
and the most concerning of them is
The Carbide Logo looks nothing like it should. Lines are completely different and not even.
ANY HELP IS GREATLY APPRECIATED.