I'm updating this OP as I progress…
Feel free to post your enclosures here or ideas for how to improve this one. I invite posts with new ideas as well as constructive criticism since, done in the right spirit, makes everything better.
Outdated pic but with the door open…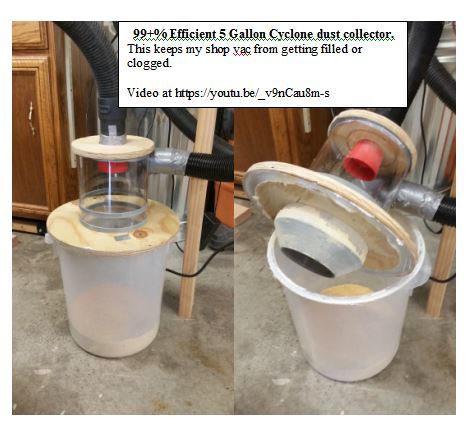 Sound attenuation test results (no foot isolators, no seals, no acoustical foam inside…
Video showing the cyclone in action along with some details about how its made… https://youtu.be/_v9nCau8m-s
Router speed vs potentiometer resistance (tests ran to determine what potentiometer to buy to add a remote speed control to the enclosure control panel). I have another thread somewhere on the C3D forum showing how to rewire the Dewalt DWP611 router to control the speed and light independently and remotely.