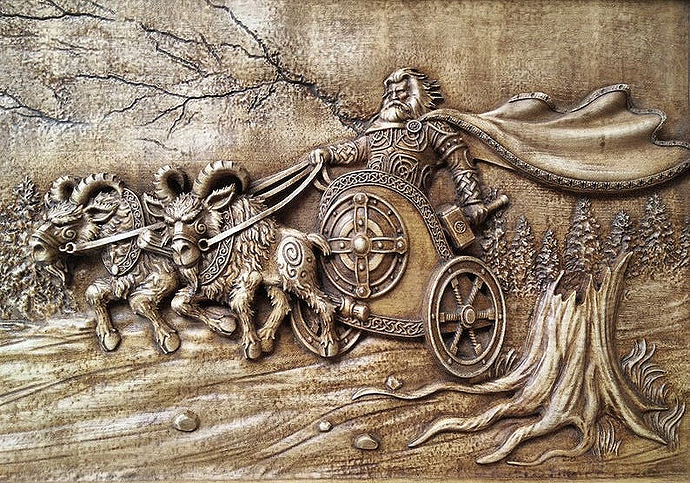 Cheers Carbon 3D Community,
My apologies to the moderator if I'm posting in the wrong category.
I am of course a noob, albeit a proud noob of my Shapeoko Pro, well…. Hasn't arrived yet but I'm proud of the purchase.
I'd like to thank many of you for the tips and tricks, and the overall wealth of information that you share with the community. This is an incredible resource that makes a world of a difference to us all, especially for us newcomers who are clueless and in need of guidance. I look at forums as "big brother", so thank you all!
I intend on using my Shapeoko Pro as a carving tool for wood projects that are readily available via STL Files.
My Set Up:
My stock is 12" x 8" x 1"
I believe that this type of model carving might be called 2.5D, not 3D
I have two laptops, one in the office, and the other will be connected via usb to shapeoko, so carbide creator/carbide motion.
Now onto my burning question(s). Questions might be silly, but like I said, I'm quite the noob…
I was under the impression that I could just open a CNC or STL File in Create and send it to Motion for processing and cutting, (I had the desktop publishing mentality…. Such a noob!), however, I've been reading that my objectives will require setting up toolpaths, which I fear may be too technical of a task, or time consuming. Since I am looking to create finely detailed work, Is setting up toolpaths necessary for my objectives and will it require a lot of work or coding?
Is there a steep learning curve to this seemingly basic objective?
I have a friend who's offered his unused license of Vectric Aspire at a fraction of the cost, I was playing with it at his home, and it's interface is quite intuitive… If I choose to use Aspire over Carbide Create, will I still need to use Carbide Motion to process the cutting, or will I be able to send file directly to the shapeoko pro?
So these are my most burning questions, I have 2 or 3 other minor ones, I'll send up at a later date. Can I get some guidance, or illumination as to the "process of operation" especially in respect to going from (a) CNC or STL File, to (b) Finished detailed carved project.
I love the possibilities, capabilities of the Shapeoko Pro, I've seen a lot of YouTube videos and have read a lot of content, but sometimes, I find conflict with the info I've gathered. I had to make up my mind on the last two contenders, X-Carve Pro or the Shapeoko Pro, well Carbide won me over. Now I just want to be as knowledgeable as possible for when my puppy comes home.
I just hope that the projects; which are mostly based on carvings as the one I've shown here, aren't going to be a monstrous undertaking in modifications of the files, or toolpaths settings.
Thank you all for your insight and assistance in understanding this matter.