Hi everyone,
Looking for tips from the community.
My wife would like three wall lights, they'll be in the same dressing room for which I made this tabletop. Which means, Art Deco style. She narrowed it to one of these three candidates: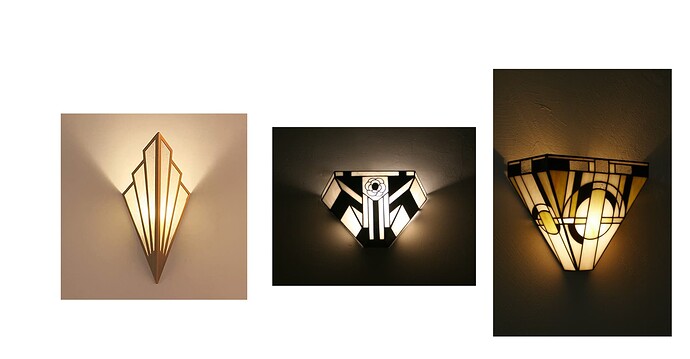 I would tend to carve the faces in wood (or possibly brass if I feel adventurous) and then fill the gaps with epoxy resin, which for once I would not sand back to transparency, to keep it translucent and diffusing light.
Does that sound reasonable? I'm not worried about heat, I will use LED bulbs in there.
The difficulty I foresee is getting the slope/angle of the edges right such that all faces join correctly. I may cheat a little bit and make them "magic" values like 30 or 45°, to be able to mill them with a regular vbit.
Anyway, it's been a while since I last made a lamp, this should be fun!