My first 3D brass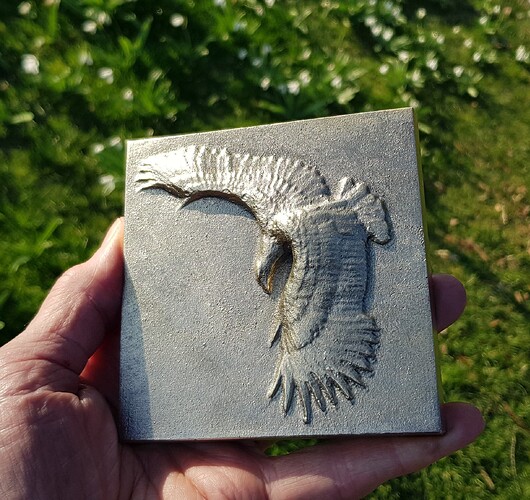 4" square, 1" thick, overall. Height of eagle 1/2".
And no, nut cut on my Shapeoko (it would have taken forever!) but the wooden pattern used to produce the mould was. The image is how it came out of the sand.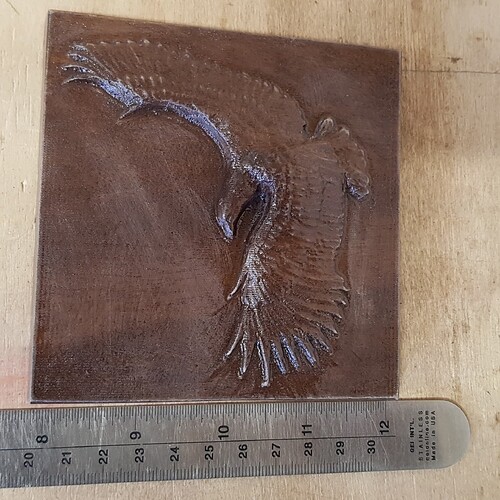 This is a free "Design & Make" file that came with my V-Carve Pro purchase.
What I really want to cast is the 3D "Mushroom Man" which has been shown here recently, I thought that it would be best to try something a little less detailed first. Now I need to find some time to cut him, and polish and patinate the eagle.