I did my first 2 sided job today. 1 minute into the back side 3D roughing pass I thought it was going wrong so I stopped it. Checked Z and it was Ok so I decided to remove the roughing pass and let it restart.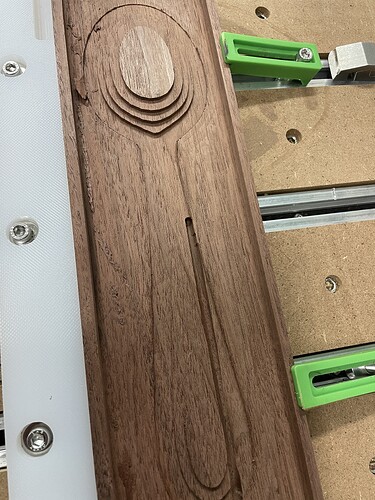 Glad I did. It turned out good. I had a bit of a skin around the handle but a little sanding and it was ok. Should have used a smaller stepover but I was really experimenting with 2 sided not looking for perfection. As it was, the whole job took about 1.5 hours so it's an expensive spoon. I need sand a little more and coat it in mineral oil.
I used a square to position, I did not use pins for the flip.
I followed the process to design from scratch I saw on YouTube. Hopefully I will retain some of what I learned.