I am knee-deep in aluminium chips right now, and I don't have a proper chipguard installed around/under the spindle yet, so I thought I would at least try to address the issue of chips flying to the top of the Y rails & belts.
Those wheel covers are possibly the best solution out there, unfortunately they don't fit on my machine (the beaver proximity switch is in the way). This other option is also great, but I was too lazy to make a full box, so I borrowed the basic concept of David's wheel cover and created the simplest possible guard I could think of: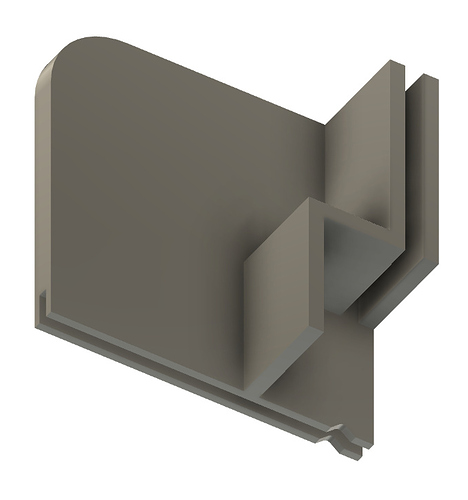 It slides onto the front of the Y plate, and has a slot at the bottom to insert a piece of felt fabric that will brush the chips from the front of the wheel, on the rail/belt/extrusion: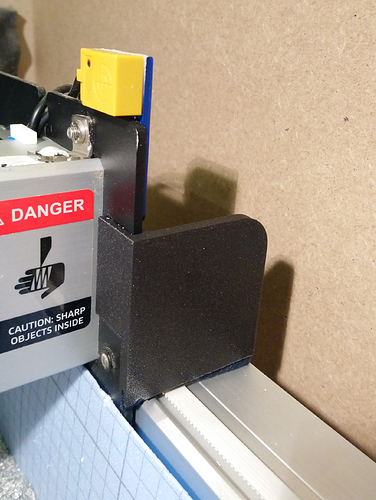 The fit is such that it does not slide away when moving, no need for locking against the plate. That way it takes a second to remove it to check the wheels whenever needed. I like the fact that it does not take away too much of my Y travel (~3mm).
But mostly it just keeps most of the flying chips out of the top front wheel, they bounce off this protection and end up somewhere else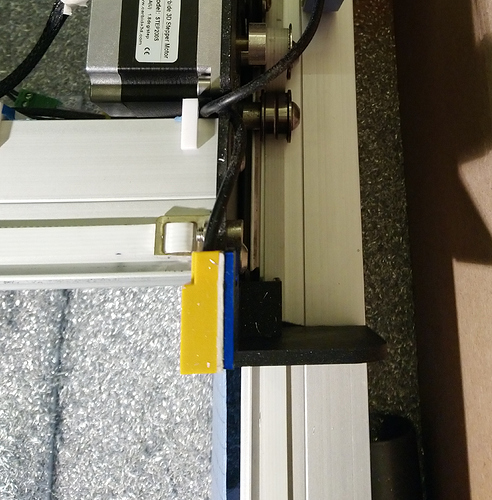 In case anyone wants to spin their own version, here's the Fusion360 file (for the right side)
https://a360.co/2DvCq8C
(the Fusion file fixes the mistake about the V-cut being off centered, as in the picture above)
Now, to work on a proper chipguard to avoid having to use this in the first place.