I bought a small set of Amana Spektra mills and have made an attempt at adding them to the tool database. I should say that I am brand new to CNC and got a Shapeoko XL… I've been lurking here and have learned several things already.
Here is a sample of one of the bits and what I entered (I see you have to click on the first one in order to see all of it):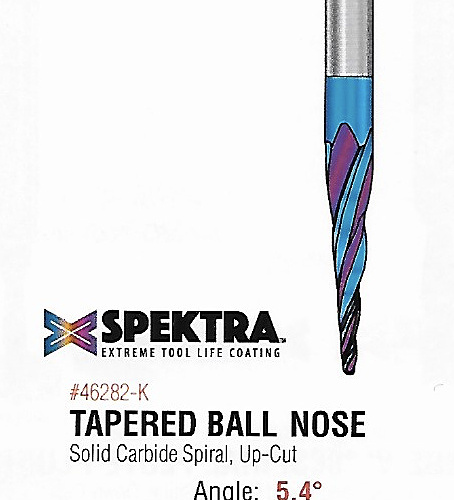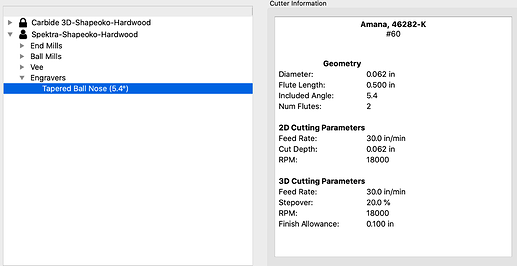 It seems that CC doesn't allow me to specify some key values like flute length and number of flutes. Am I missing something?
Also, I am including snaps of each of the mills I added. Would any of you be willing to glance at them and see if I've done anything egregiously wrong? I have read some materials online, and I think I'm interpreting things close to right…
Note that the data provided assumes 1 X Diameter depth per pass.
-e
New Amana Mills.pdf (2.6 MB)