I sometimes like to keep project notes for repeatable projects. This is done if I have a project that has not been run for a while I can refer back and know what tools were used as well as anything I need to remember such as problems I may have had.
Anything that a person may want to note.
I have not done this for a while and see there may be a need again in the future. Can something like this be added to CC without any major coding?
I threw this together as I was writing this post. Someone else may have better headers and format. This was just a thought.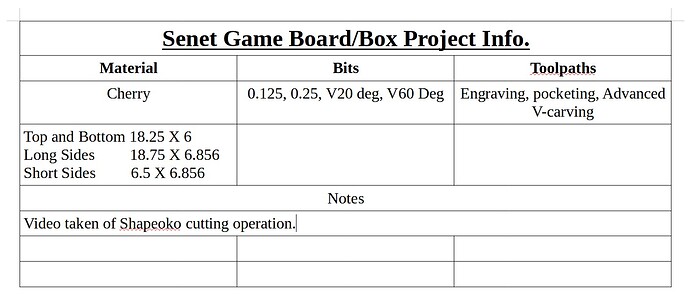 BTW: another reason is I keep losing my paper notes.