Hi all,
while preparing my next job I noticed that my X-belt got overly stretched at one point: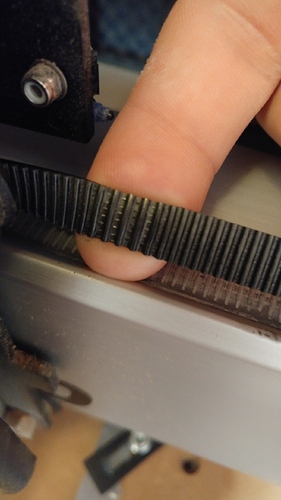 Replacement is on its way, but does anyone have an idea what could have caused this and how to prevent this in the future?
I don't think that there was too much tension on the belt because I could easily slip a finger underneath it.
It must have happened during the last three weeks where I didn't use the machine it was really hot here in Germay.
Regards
Nils