Dear members of the Fellowship of the Chip,
Have you cast your vote for challenge #9 entries yet? Interesting race going on there. In the meantime, let's start the next challenge.
Challenge #10 is: Milling plastics
This time there is no specific object theme, the idea is for you to try your hand at milling plastics, no matter what for. Plastics are both easy to mill and treacherous (keep moving that cutter fast or you will be making molten plastic and you might break some bits, I know I did), and it's not so easy to get a perfect finish quality, so in that sense it's a challenge, especially if you never tried it before.
The rules for this 10th challenge are:
submit your entry in this thread:

the project must be made on a Shapeoko or Nomad
the project must involve mainly milled plastics. Since I may not be aware of all subtleties of the English language, I'll say it another way: no engraving plastics, let's keep those diamond drag bits ready for another contest.
you must include pics of the finished piece.
you must include the design file (so watch out for any licensed vectors you might use, that might not be shareable)
tell us about your mistakes, tips and tricks, etc…
posting your project to CutRocket will get you a +2 bonus on the vote tally.

you can post multiple entries if you want.

timeline:

deadline is set to July 3rd, midnight PST
there will then be 7 days for voting.

voting will be open to legit community members only, and the jury reserves the right to remove votes from "outsiders", and will also break any tie.
Here are the prizes for this challenge:
Plus some world-famous Carbide3D swag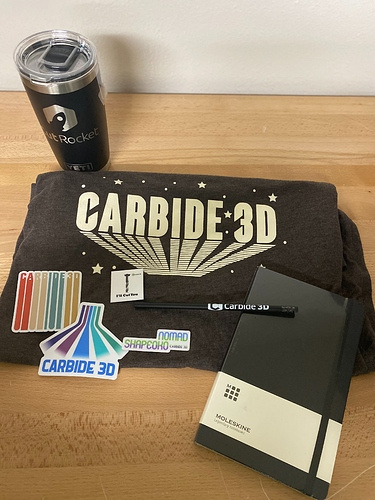 Let's get to work, I want to see plastic chips flying!