Hi fellow Shapeokoers and Nomaders,
Community challenge #1 was fun, so let's not loose momentum, the second challenge in the series is:
Make a phone (or headphones, or tablet, or [your favorite e-device]) stand !
Not only is it a fun thing to design (that will probably involve joints of some kind), it also turns out to be useful. I didn't know I needed a stand for our phones and tablets until I made one (with the Shapeoko of course), and it has been standing in the hall for 2 years now, it's probably one of the most useful items I have made so far: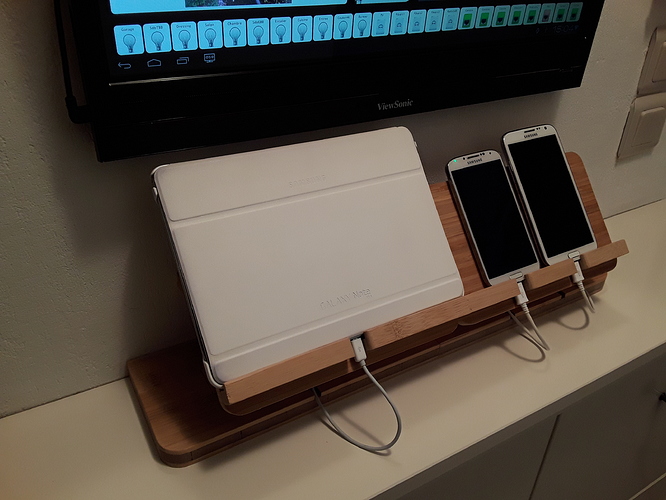 Anyway, for this second challenge the rules are:
it must be made on a Shapeoko or Nomad
submit your entry in this thread:

post pics of the finished piece
include the associated design file(s) and tell us about the steps you followed to create it.

any CAD tool welcome, bonus points for using Carbide Create.

you can post multiple entries if you want.
there will be two phases:

you have 10 days to submit your project, that's between now and Dec 25th, midnight PST (don't spend Christmas day on your Shapeoko though !)
this time around, the "likes" won't count: at the end of this 10 day period, I will launch a poll and everyone will then have until Dec 31st to cast their vote(s) among the list of projects that were submitted on time. This way all entries, be it last minute, get the same voting time.

the jury (that's @Jorge and the usual suspects at Carbide 3D, plus myself) reserves the right to remove votes from "suspicious" voters, and will also break any tie.
And now for the great news: there will be TWO winners this time!
First place will win a 200$ discount code on the Carbide 3D store, and this swag pack: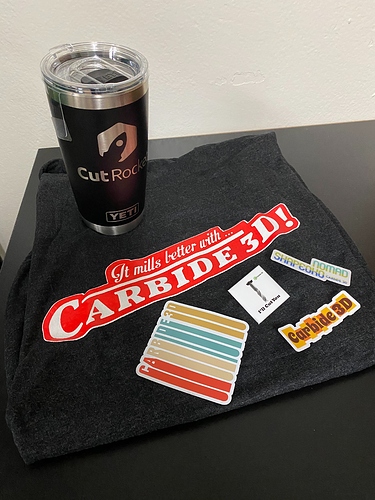 Second place will win a 100$ discount code on the Carbide 3D store, and this swag pack: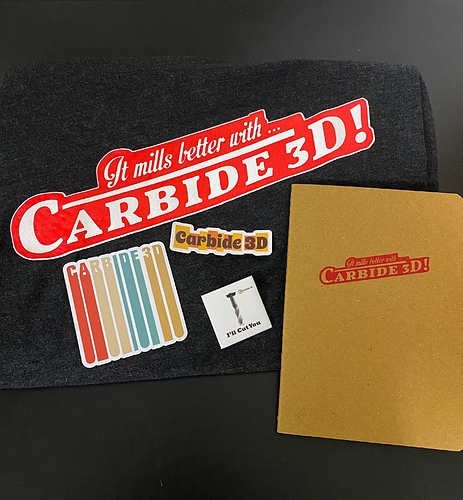 Have fun, make something you will enjoy using or offering (there is still time for making it a Christmas present for family or friends!), or just show off your creativity and CAD/CAM skills !