Howdy!
While voting for challenge #8 continues, let's kick-off the next one.
Challenge #9 is: "Make a sign/plaque"
Making signs is one of the popular reasons for people to get a CNC, they are cool to have in the shop ("don't put your fingers where you wouldn't put your [beeeep]"), and they make for great gifts (or items to sell). But what I really like about them is how accessible they are and how they reflect one's journey on the CNC learning path.
I have no shame, so I'll share the first sign I made on the Shapeoko: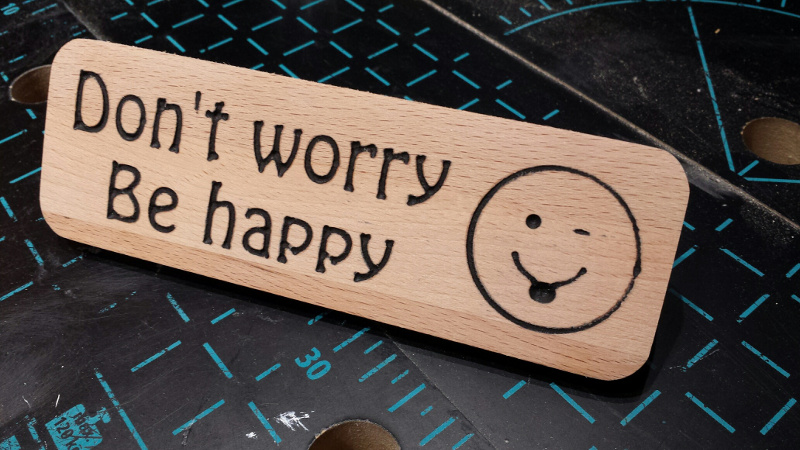 (oh boy, I had no idea about proper feeds and speeds, I was using a poor quality Vbit, had not surfaced my wasteboard nor trammed my router yet, and I was obviously bad at properly setting Z0 and tensioning the Z-belt correctly…fun times!)
I recently did that one for myself, which reminded me that plaques are fun to make: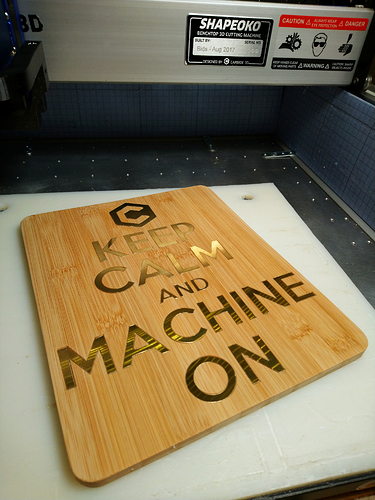 Anyhow, the rules for this 9th challenge are:
submit your entry in this thread:

the sign/plaque must have been made (at least mainly) on a Shapeoko or Nomad.
you must include pics of the finished piece.
you must include the design file (so watch out for any licensed vectors you might use, that might not be shareable)
tell us about your mistakes, tips and tricks, etc…
And I'm adding a

NEW RULE

: I will add +2 to how many votes you get, if you also upload your design file and a few pics on CutRocket. Since we see a lot of great projets in these challenges, we might as well make them accessible there.
you can post multiple entries if you want.
timeline:

deadline is set to June 14th, midnight PST
there will then be 7 days for voting.

voting will be open to legit community members only, and the jury reserves the right to remove votes from "outsiders", and will also break any tie.
Here are the prizes for this challenge: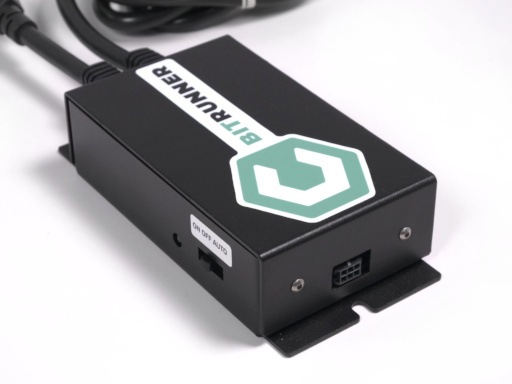 Jury's prize: one BitRunner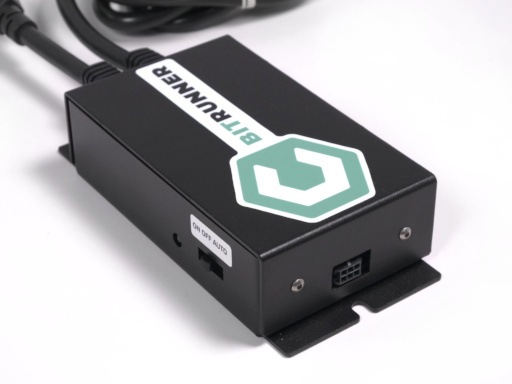 And Carbide3D swag as the cherry on top: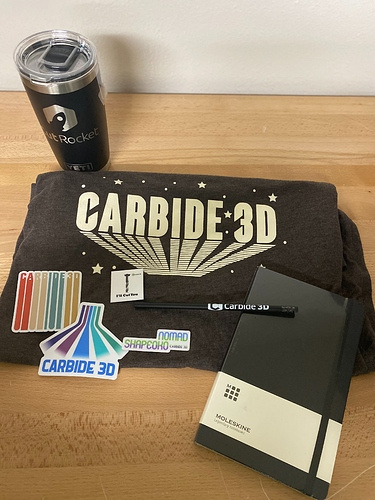 Let's see those signs/plaques!