Note: I started this post several months ago when I set up the machine for the first time, but due to COVID & Summer vacation (I am a teacher), I haven't been back in front of the machine for a few months. If you are one of the people that responded to my earlier posts, I would love to continue the conversation and learn where I am making my errors.
As I am running the machine, it will frequently shift off track with the cut. The strange thing, is that it shifts back for the majority of the pass. To try to explain better, if I am cutting a square, the first several passes run just fine. Then as it is cutting, it shifts one of the sides over an inch. As it finishes cutting that side, it shifts back to the original track. So it is not a permanent shift in the path, only for a portion of the path. When I stopped and repeated the program, it made the same error in the same spot as before. Then, to make things crazier, I ran the same program from a different computer and it ran just fine (I ended up having the same problem with a different file later on that computer, so it's not the computer).
I am probably explaining this poorly, but hopefully the picture will help. I colored in the shifted track with a sharpie to see better.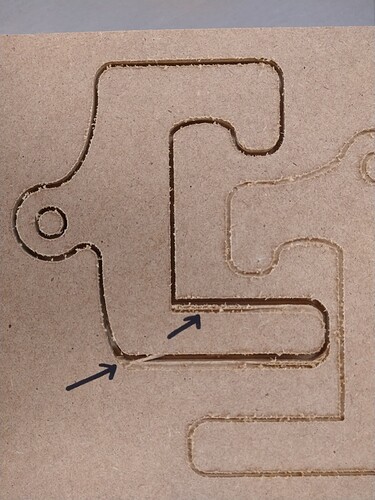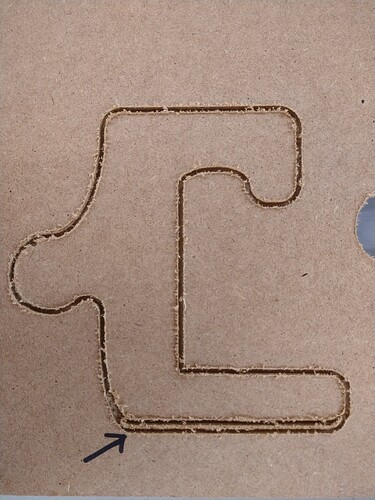 Any help is greatly appreciated.