Hey all, a few questions regarding using a generic usb gamepad to control Carbide Motion 521. I tried using the gamepad pictured below (robbed from an old retropie project):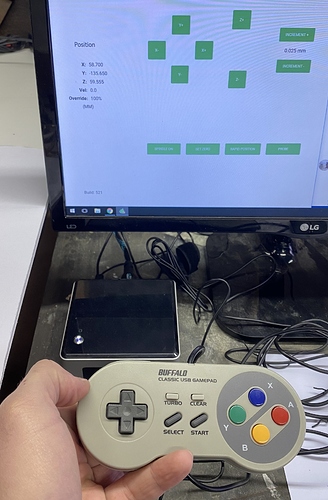 First, does CM only work with specific gamepads? If so, which ones?
Second, is there a setup process involved that I'm missing? I plug in the gamepad, windows pops me a notification saying it's ready to use, I fire up CM, connect to and initialize the Pro, then go to the jog screen and…nada. No mention of the game controller and the buttons don't do anything.
Per some threads on this topic earlier this year, I sort of expected it to just recognize the controller when it was connected and have some text on the jog screen saying the controller was enabled.
Thanks!