Unfortunately, my son left his at college, so I haven't been able to test this until now (picked up one while doing a run for essentials since it caught my eye):
Picked up a:
(since apparently that is what was used for testing, and I don't want to trouble over another battery to charge)
Only supported on Windows at this time. Initial setup requires plugging it in, and allowing the device to get setup.
Controls are active when in Jog mode:
Increment:
RB — increases current jog rate
RT — decreases current jog rate
Axis controls:
Z
X and Y

if mode is lit, these are controlled by the left thumbstick
if mode is not lit, these are controlled by the left directional pad
Not seeing any configuration options, if continuous (button down) jogging) stops working, going into and back out of settings seems to fix that — jogging also works for single button presses when CM is not foremost, so it not being foremost can cause this as well.
When active/setup there is a "Game Controller Enabled" message: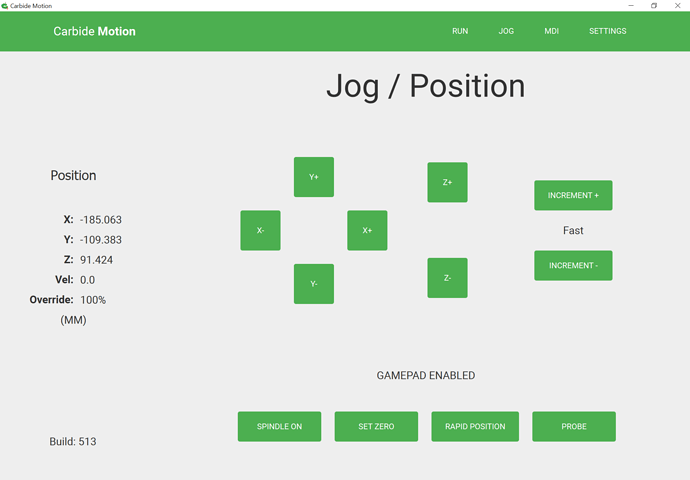 Logitech button — this brings up the Windows Game Bar settings
Mode — toggles between thumbstick and pad as noted above