The theme is: Make a Monogram/Letter/Text cut-out
You can either go big,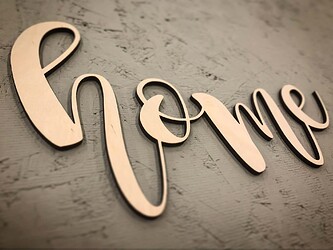 or go really small on your Nomad like Winston did,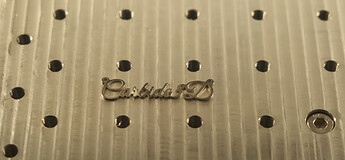 but here's the thing, to spice things up:
this is going to be the final community challenge for a long while. You'd better not miss that opportunity to share & shine !
I'll set a longer deadline than usual to give everyone a chance to participate over the end of year break (in-between family time and eating way too much)
And oh my, the prizes. @Jorge must have gone temporarily insane, so I'll kick-off the challenge before he changes his mind.
Rules for this 27th challenge:
the project MUST include cutting around letters/text in some way or another. V-carving/lasering some text does not count.
submit your entry in this thread (you can post multiple entries if you want)
you must use a Shapeoko or Nomad
post pictures of the project at various stages.
Timeline:
Deadline is set to Jan 16th 2022, midnight PST
there will then be 7 days for voting.

voting will be open to legit community members only, and the jury reserves the right to remove votes from "outsiders", and will also break any tie.
Prizes: #1, #2 and Jury's prize will get a Carbide3D spindle kit for the Shapeoko, as an early access!

(yeah, I have zero Photoshop skills, this is a snapshot from the HDM's product page)
Should a Nomader win, @Jorge would come up with a suitable prize of equal value.
So there you have it. Let's break the community record for number of challenge entries !