This is my first effort with a diamond drag bit on some granite tile from the home depot.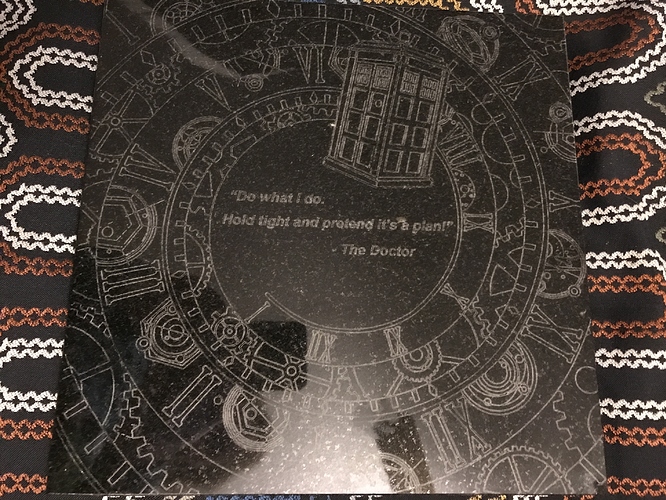 I posted it over in the Shapeoko facebook group and forgot to post it here. I am pretty pleased with it, but the SVG could really use some cleanup before I run it again. It would also be great to find a solid black tile, but as I have recently learned, a diamond drag bit does exactly squat to glazed ceramic tile. Live and learn.
Going to play with some slate next.