Hi Everyone… first post, please be kind.
I've had my Shapeoko XXL for a little while but still feel I am very much a novice. I've done some work for friends and have had good success using Carbide Create for basic signs and engraving. My first challenge has arrived. I've been given the image of this stall name plate. The barn owner needs another thirty or so but wants them to have the same border. The person that made the originals for him is long gone. I offered to help… get paid for work… all that jazz.
The border is proving difficult to replicate in Carbide Create. I was thinking v-carve it with my 90 degree bit and the simulation looks close. However, the edges in the original are almost more mellon baller like. The vee bit puts in to uniform of an angle.
I've ordered a couple ball end mills (#202) to try, but thought I'd try the brain trust here in the forums first.
Ideas? I've included my c2d file for a horse named Bubbles.
Thanks for any pointers you all can provide!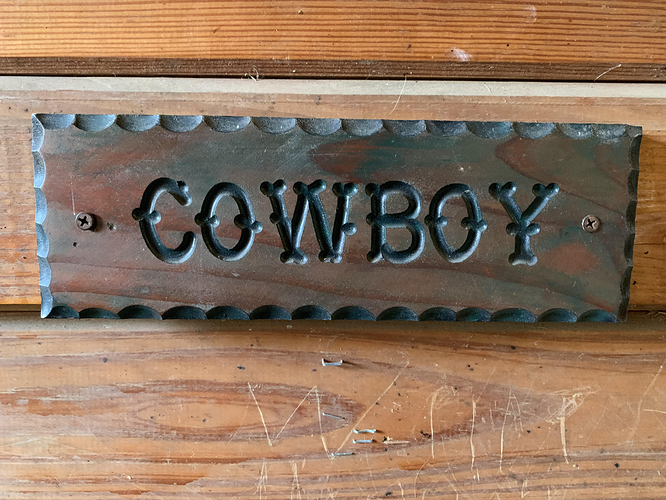 bubbles nameplate.c2d (828.5 KB)