I was making this piece for my niece (from The Witcher, fantastic video game and good Netflix show),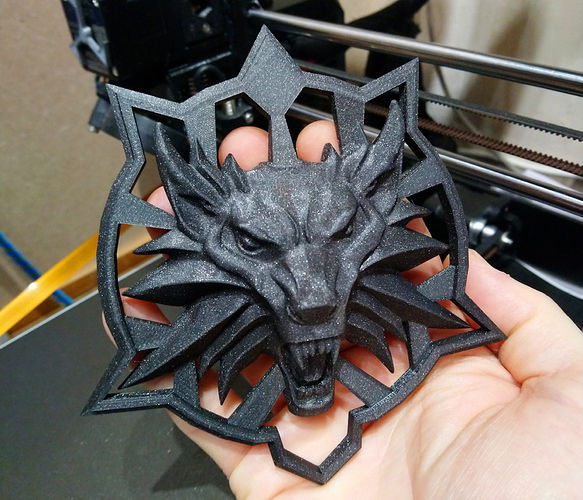 and I thought:
man I'm glad I bought a Prusa, I can't get enough of getting this kind of result on first try with zero tuning and no clean-up.
I should try and mill this with my Shapeoko, as a challenge. The 3D model happens to have almost no overhang areas, so it's not impossible. I uploaded the STL in @fenrus STL2PNG converter (by the way: Arjan, why not join forces with @robgrz and integrate that STL-to-heightmap feature in CC Pro? Pretty please ? ), and it sure looks pretty and machinable: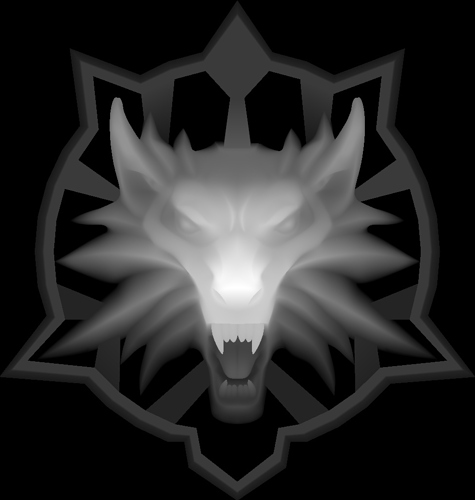 with the exception of the upper teeth (overhanging the tongue), which would be the main challenge then. Maybe I'll mill them (or print them) separately from a white material.
It's about 1" thickness from the bottom to the top of the nose. I may need to buy 1/16th endmills with longer LOC than those I have, to pull this off. Ultimately I'd like to see if I can mill this in aluminium.
So, if you had to do this, how would you do it ?
Side note: if anyone wants to beat me to it, use CC Pro to carve this and win community challenge #7 in the process, you are very welcome to do so! Here's the thingiverse link: