I wrote a small app to create plans for rabbeted boxes on my S3. I wanted something where I could just type in the board thickness + width/height/length of the box I wanted, and have a plan ready to cut. It's fairly simple right now; the rabbets are just calculated at 1/2 the thickness of the boards, but they should be ready to glue or fasten together.
http://chaunax.com/shapeoko/twhl.html
Since the Carbide Create .c2d file is in a readable format, I was able to create the entire .c2d file, along with all of the toolpaths needed! All you have to do is type in your dimensions, save off the file, and open it in CC. You can adjust your feed rates or tools, or move pieces around, and theoretically the toolpaths should just adapt itself in CC. (I'm defaulting to #102 in wood).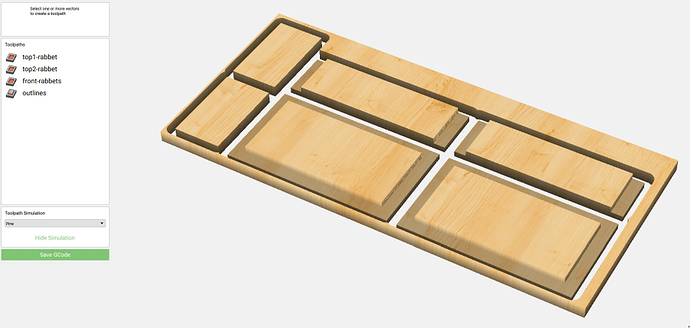 Give it a try, and let me know how it goes!