The enclosure I built reduced the noise enough to were you can have a normal conversation with someone with out having to raise your voice.
Sorry I have yet to use a decibel meter to see the actual reduction. (Hopefully this weekend I will test it)
My biggest problem was the vacuum noise, it was alot louder than the Router so I made an enclosure for it with sound damping material.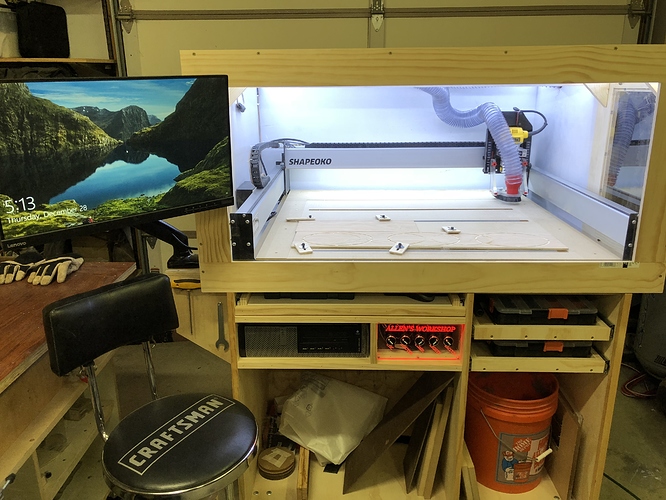 TOP_ENCLOSURE_00.pdf
(429.1 KB)
OVERALL_00.pdf
(931.5 KB)