Hope this helps!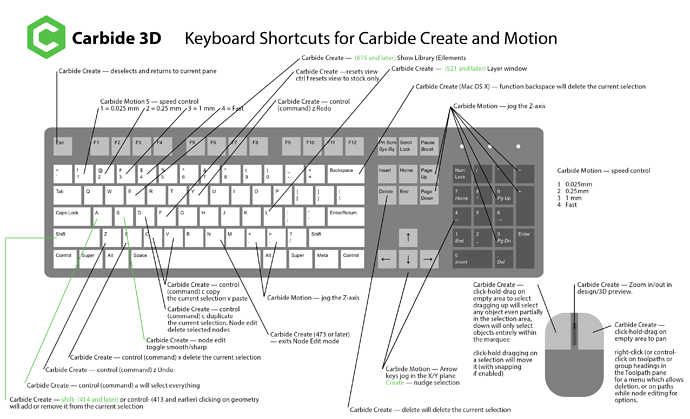 Updated version for Carbide Motion 5 and Carbide Create 6 (updated for 627):
Carbide3D_create_motion_keyboard_shortcuts_CM5_CC6.pdf (665.0 KB)
For folks who only use Carbide Create or Motion:
Carbide3D_create_motion_keyboard_shortcuts_CM5.pdf (661.1 KB)
Carbide3D_create_motion_keyboard_shortcuts_CC6.pdf (573.3 KB)
and Carbide Create build 727 adds a number of keyboard shortcuts, so warrants its own chart: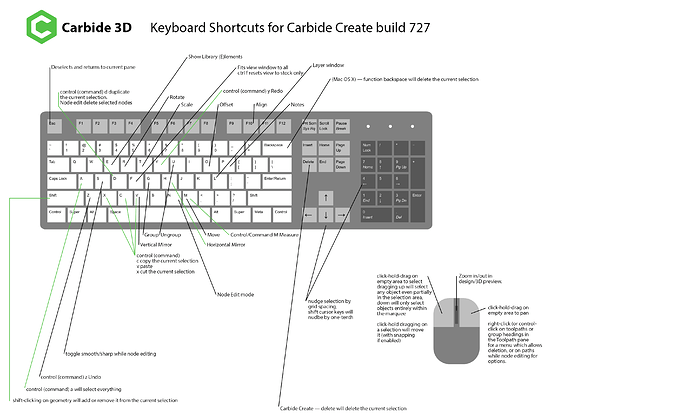 Carbide3D_create_motion_keyboard_shortcuts_CM5_CC6_CC7.pdf (552.4 KB)
Note that standard keyboard shortcuts for file operations and so forth are not enumerated.
Please let us know of any corrections / additions.